That's right, I'm back! Well, yes and no. I'm just popping in to do a bit of an update of where I am and mostly just to look back on 2015 in entertainment, mostly focusing on tween/teen entertainment but some other things as well.
Right now I'm trying to set up another blog, and Mike and Nick are invited to be contributors. Unfortunately I'm running into some technical difficulties so I'll update you when that is cleared up. It will mostly focus on tween/teen entertainment and young adult literature but other things I just feel like reviewing as well. I'm also looking for a new job, hopefully either in education or in publishing (a bit far from my actual degree in aerospace engineering but, eh, things change - and it's not like a little bit of math hurt anyone. Right Maya and Riley? ;) I don't know when this will be set up other than "in the future."
But enough about that, it's time to look back at 2015. First, we've got a lot of departures with us this year. So much so that I feel it's best served with some historical precedent/background:
2015 is to Disney Channel what 2013 and even 2014 were to Nickelodeon (Mike and Nick, I'm sure, can vouch for this and understands what I mean). Maybe not quite as bad, but as far as historical precedent certainly the closest so far. I've talked about the "Kidocalypse" on this blog, on Christain and Sean's Girl Meets World Reviewed blog and even on Gawker's iO9 before, and this is pretty much what it's referring to. Ever since iCarly aired its final episode, things have tumbled downhill faster than Olaf trying to build a snowman up Mt. Everest during the events of Into Thin Air (too esoteric?) The weird, rather inexplicable thing about it is that it affected both networks, but it certainly affected mother-network Nickelodeon the hardest. Since iGoodbye, Nick's suffered a lengthy string of setbacks and premature cancelations that's been continuing to this day. Arguably it goes back even to before iGoodbye with the bomb Bucket and Skinner's Epic Adventure (or whatever it was called), followed by the premature cancelation of How to Rock (not necessarily a bomb as it apparently had good ratings), the bomb Marvin, Marvin; the bomb Wendell & Vinnie, and well you get the point. But perhaps the biggest and highest-profile failure is, of course, Sam & Cat, a failure so colossal and infamous it managed to make headlines with media outlets that don't normally cover tweener shows or even TV shows period. Yeah, sure, maybe Jennette and Ariana didn't exactly get along but the disappointing ratings didn't help either (while it was duking it out with Jessie, Good Luck Charlie and Austin & Ally for top-dog ratings early on over the summer of '13, they eventually slipped to Dog With a Blog and later ANT Farm Season 3 levels. For a show that was supposed to carry the glory of iCarly, that's pretty pathetic). In 2015 you can also add The Haunted Hathaways to that list, and unfortunately it looks like WITS Academy, Talia in the Kitchen and even Bella and the Bulldogs may see their last episodes in 2015-2016. I remember seeing a post on either the Haunted Hathaways or Thundermans board on IMDb, but it seems to be deleted, but there's something like a dozen shows canceled on Nick ever since Bucket and Skinner got the axe, when counting Instant Mom and See Dad Run. I might run down the numbers in a future post. Fun fact: Thundermans is the only show still airing on Nickelodeon that dates back to prior to August 2014.
Not that Nickelodeon has not had successes too. That long list of shows includes shows that have had "natural" endings, most prominently iCarly, of course, in 2012, with Big Time Rush in 2013 and Korra in 2014. 2015 only saw one such show, the final two seasons (half the show!) of Every Witch Way, a show I know hasn't been exactly well-liked but I loved nonetheless. EWW's success also owes much to a new business model - one that could be called either experimental or weird, depending on how you look at it. One thing you can't deny though, is that it's cheap. By using their Nick Latin studios in Miami and limited budgets and production values, they can churn out EWW far cheaper than, say, Thundermans or Henry Danger, at a rate that makes daily showings (or "strips" as Nick now refers to it) profitable at relatively low ratings. At the same time, I think it shows that a show doesn't have to suffer for it as long as it's written well enough. EWW had a shaky start but it's grown on me tremendously, and by the time it bowed out it became one of my favorite shows (heck, this was #2 on the network behind Korra when the latter bowed out). I'll really miss the adventures of Emma, Maddie, Sofie, Katie, Daniel, Jax, Diego, and Mia as they defend the realm against evil witches while trying to navigate high school at the same time, with more than a little fun on the side. And I've certainly enjoyed Andi's own adventures at the WITS Academy so far, with hopefully more to come.
Unfortunately Haunted Hathaways didn't get the same chance to completely finish, though it did end up having a more or less suitable finale. This was another show that had a shaky start but grew to a fun, enjoyable show. Along with Thundermans it was the only show on Nickelodeon proper's live-action "teen" lineup to date back all the way to 2013. Poor Taylor, she always got gunk'd on practically every episode pretty much. But Amber, Brianna, Benjamin, ummm...the actor who played Miles...and Two Adult People ruled on it.
Of course between the two networks, it was Disney Channel who had the most high-profile show departures. 2014 saw the conclusion of Good Luck Charlie, which was pretty much an iGoodbye-level event as we saw Teddy Duncan off to college, P.J. off to his food truck and Gabe off to teach another generation of Duncans how to terrorize Mrs. Dabney. 2014 also saw the end to ANT Farm in a lukewarm sendoff, as well as the end of Fish Hooks which was barely a blip even at the start of its fourth season and by all judgement seemingly reached Bucket and Skinner-level of forgotten by now (wait, that was a show on Disney Channel/XD?) In 2015 we saw the end of Jessie, as the eponymous character finally sees the start of her acting career take-off and having to leave the kids in New York in order to pursue her dreams. Unfortunately it was pretty much an ANT Farm-like lukewarm sendoff, just another half-hour show half-filled with half-hearted goodbyes (genuine from the actors perhaps, but not from the network itself). It just seems a bit...off...for what's one of Disney Channel's longest-running series and second-longest by episode count, with 101 compared to Wizards of Waverly Place's 106 (not counting the comparatively astronomical count of Phineas and Ferb, which is far more than what 104 days of summer can fit). But, eh, who cares, Jessie's happy because she finally gets to be an actress, Tony's happy because he finally gets to be with Jessie kind of-sort of, Emma's happy because she gets to have her own show, Debby's happy because she gets to be away from the network, Peyton's happy because she gets to have her own show, Skai's happy because she doesn't have to be around Debby anymore and I guess I'm happy because I finally get those Game of Thrones references now (you know nothing, Jon Snow/Winter is Coming/blah blah blah every time you like a character he or she dies and Belish just weasels out of everything). I guess I should be happy about other things too.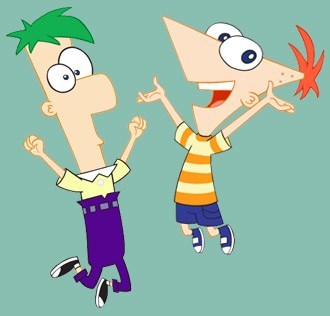 And we have a second super-high profile ending, with Phineas and Ferb's summer finally coming to an end. This is perhaps the most groundbreaking series in the network's history, bringing people in to Disney Channel and XD from demos that never would've dreamed of it otherwise. Just like with Jessie and Good Luck Charlie and WoWP before, it's been going on for so long it did come as a shock when it finally came to an end no matter how much fanfare came with it beforehand (and considering all things, again, it wasn't much). 2015 seems to be where shows die with a whimper, even if they've been around for the better part of a decade (yes, the first episode of Phineas and Ferb premiered in 2007, the same year as WoWP).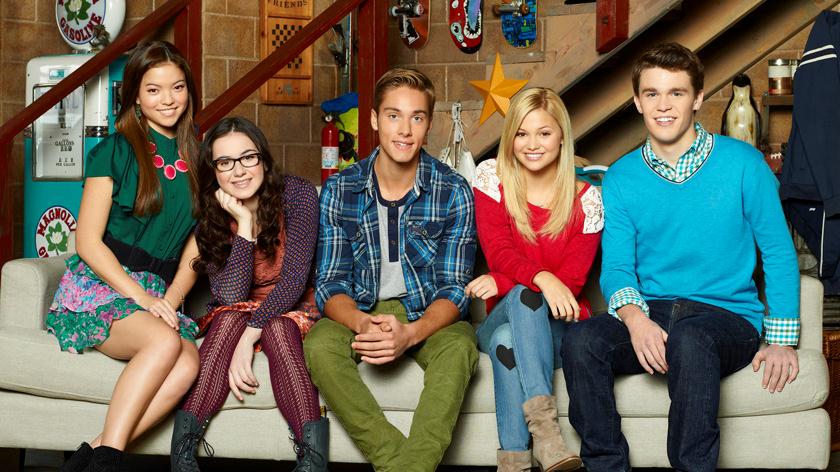 And now we get to the shows the network didn't even care about - I Didn't Do It and Dog With a Blog. At least Disney cared about DWaB enough to let it run a full three seasons ala ANT Farm, but IDDI's finale ended up getting shoved next to Jessie's with both buried deep into Monstober and lost amongst promotion for Girl Meets Texas and Invisible Sister (I'm sorry, you're not going to convince me that was a good DCOM). It might not be her intention, but it certainly was the network's intention for 2015 to be the year Rowan Blanchard gobbles up network airing real estate and promotion like Tywin Lannister carving up Northern holdfasts (yeah I'll stop the Game of Thrones references, I promise). I know Rowan gets a lot of hate, but I can at least - if not understand, then make guesses - regarding how the network is just overexposing both her and the show itself. Given Disney Channel's rather insular demo it's not like it matters either way, and the Disney machine is wont to overexpose so overexpose it will. Speaking of which, with Austin & Ally ending in a few weeks, Girl Meets World and Liv and Maddie are the only shows on the network to predate the 2015 calendar year and consequently the only shows from 2014 and 2013 respectively. On XD Kickin' It came to an end and Mighty Med got the IDDI treatment, though only in order to combine it with Lab Rats.
For new shows we're given KC Undercover, now the third oldest show on the network at not quite even a calendar year old and still finishing out its first season! It's an alright show I guess - though I feel like I'm putting myself at risk for making such a base comment, Zendaya truly is, well, one of the best-looking actresses this network's ever had in its entire history, and well to be equally frank that alone pretty much justifies watching it. The show wrapped around her isn't half-bad either, and I think Kamil and Trinity are great actors with pretty good comedic timing (especially Trinity, given how young she still is). We're also given Best Friend Whenever, which is an enjoyable enough show in its own right but has struggled with ratings anyway and rumors of Sam & Cat-like BTS troubles are starting to pop up, which means this show may not be here for long (I may be writing its obit a year from now). And...oh, yeah. And then we have Bunk'd. I'm just going to flat out admit I kind of just stopped watching this show. I intend to watch the episodes eventually before the premiere of the next ones but...meh. I find myself watching Boardwalk Empire or now Game of Thrones instead. I guess Peyton List couldn't do what Debby Ryan can do for me - get me to watch a show even when I think it's starting to get crappy. Sorry, PeyPey.
For Nick we've got the aforementioned excellent but ratings-struggling Bella and the Bulldogs, airing its first and second seasons only a few months apart with the show not even a calendar year old yet. It really is Nick's closest equivalent to GMW in more ways than one, and I'll even go out on a limb and say it's far superior. We also gained the aforementioned EWW spinoff WITS Academy, and a new season of Talia in the Kitchen - both of which I loved and are also struggling. We gained yet another "daily strip," Make it Pop, which turned out to be pretty decent and I'm looking forward to Season 2. For more traditional Nick shows, we have 100 Things to Do in High School - again, a show that can compete with GMW thematically and on quality but with ratings that have completely bottomed out (premiering half a year after its pilot episode doesn't help) and Game Shakers which, um, I'm sorry but I don't get that show. I didn't get a lot of iCarly either but at least that show had a certain charm to it, even if that charm largely exists through a nostalgia filter.
Oh, and DCOMs. 2015 was a big year for DCOMS (and NickOMs). We've had Bad Hair Day, which was admittedly somewhat of a typical early-year throwaway, then Invisible Sister, which ended up being somewhat of a throwaway too despite Rowan-everything (and again, I think is massively overrated anyway), but sandwiched in between are perhaps the two most anticipated DCOMs since High School Musical 2. One turned out to be exactly the success Disney automatically figured it for - and one turned out to be as much of a colossal bomb as the track record Nick's been having. Just looking at the raw numbers, it doesn't seem like Teen Beach 3 will be a thing. In fact Descendants aside DCOM numbers have been extremely poor across the board, and we'll have to see what happens after Further Adventures in Babysitting. With 2014's relatively lackluster performance I've predicted the death of the DCOM period, replaced with cheaper specials like what we saw from the Radio Disney holiday special or other low-investment, speciality or multi-cam programming.It's a trend that's been effecting the rest of the network too - KCU's been able to coast on the strength of Zendaya if nothing else, and GMW's been able to coast on the strength of its branding, but the network otherwise is in rocky territory, exactly in the same spot Nick was in 2013. Speaking of Nick, Splitting Adam turned out to be a pretty decent success, and I'm probably the only one who liked Liar, Liar Vampire, but Nick's other efforts - One Crazy Cruise, the literally forgettable Genie in a Bikini "movie" (I only even remember that movie more for the other events I did that day and thinking "oh yeah they aired that the same day too) and that mystery thing that I don't even remember - were lame to the point of being almost excruciating. Fun fact: Liar, Liar Vampire is Nick's first Halloween-themed movie since 2012's theatrical release of Fun Size (another excruciating lamer), something which used to be somewhat of a tradition akin to the Halloween or Christmas DCOM. But given that, Nick's future looks pretty bleak. Even their new strategy of "just make it as cheap as possible so we'll at least have something" doesn't seem to be paying off. As for Disney, I've joked about it, but I wouldn't be surprised if in the near future the network's entire lineup ends up becoming inspired by the old-school TGIF or outright remakes/sequels of such. I don't know if this is going to be a good or bad thing but frankly the presentation of GMW makes me lean towards the former. Maybe it's just time I grew up again and matured some taste in TV.
And speaking of grown-up tastes, we've had one other major cable TV departure - the excellent series Justified, which ended with something only a little bit better than a meh (seems like this is all the best a show can hope for nowadays). This show built up tremendous momentum in the first three seasons, then struggled to keep that momentum going in the fourth and started losing serious steam in the fifth, but at least managed to present more or less a complete package. Better than the lame way Burn Notice went out, at least.
And at least we've still got Fargo when I tire of strained British accents and Westeros' seemingly large supply of redheads getting arrows in the back.
In the end, I'd have to say 2015 for both Nick and Disney Channel largely just sucked the big one. Too many good shows made their exit, too many good shows that premiered this year have had their ratings crash, and too much of what's left is just lame as hell. Liv and Maddie still remains too good a show to miss on its first run, and Henry Danger has become a very enjoyable and well-written show, but I'm increasingly finding myself waiting to watch Girl Meets World and Bunk'd on Watch Disney Channel one or two days after the fact as I'm spending Fridays watching Game of Thrones or Boardwalk Empire with the family instead - if at all (I've still yet to watch Girl Meets the New Year, for that matter). Well, Rowan, if you're complaining about early access to GMW, you've got your wish now. I've had my reasons for watching these tween/teen shows, and there are still glimmers of hope that they can still be written to a quality and level of enjoyment where older audiences really shouldn't be ashamed to watch them. But with the last season of Jessie, with Bunk'd, with Disney Channel really just becoming a constant reminder that, hey, there's this multi-billion movie franchise you can go see in theaters now, it's starting to live down to the kiddie rep.
I'll explain more in a follow-up essay (the same one I've been saying I'm working on for months) but my growing
dissatisfaction
with both networks is starting to push me towards other entertainment avenues - watching shows like the aforementioned Justified, Boardwalk Empire, Game of Thrones, Fargo etc. that are more "age appropriate." Reading actual books. And really starting to think about where the tweener/teen show has gone astray, and what makes shows like Liv and Maddie, Bella and the Bulldogs and 100 Thing to do Before High School (and yes even Girl Meets World too, I guess, very begrudgingly) different, and what made older shows like Jessie different in their heydey. And maybe the future of tweener/teen shows that can be enjoyed by all ages just barely exists anymore - or if the future is still there somewhere, just not on television.
Like I said, I'll get to that point in further detail. Eventually.